Eggers Law Firm
Founded in 1950, the Eggers Law Firm is the longest serving law office in Boone and Watauga County.  We have the experience and expertise to handle our clients' legal matters with courtesy, professionalism, and diligence.  Located on West King Street in Boone, North Carolina, we are actively engaged in the business of practicing law through providing our clients with practical advice and assistance for a broad spectrum of legal issues. Whether your issues involve litigation, negotiation, or are transactional, we're here to help.
Our attorneys:
Stacy C. Eggers, IV
Jonathan D. Green
J. Scott Buchanan
Kimberly M. Eggers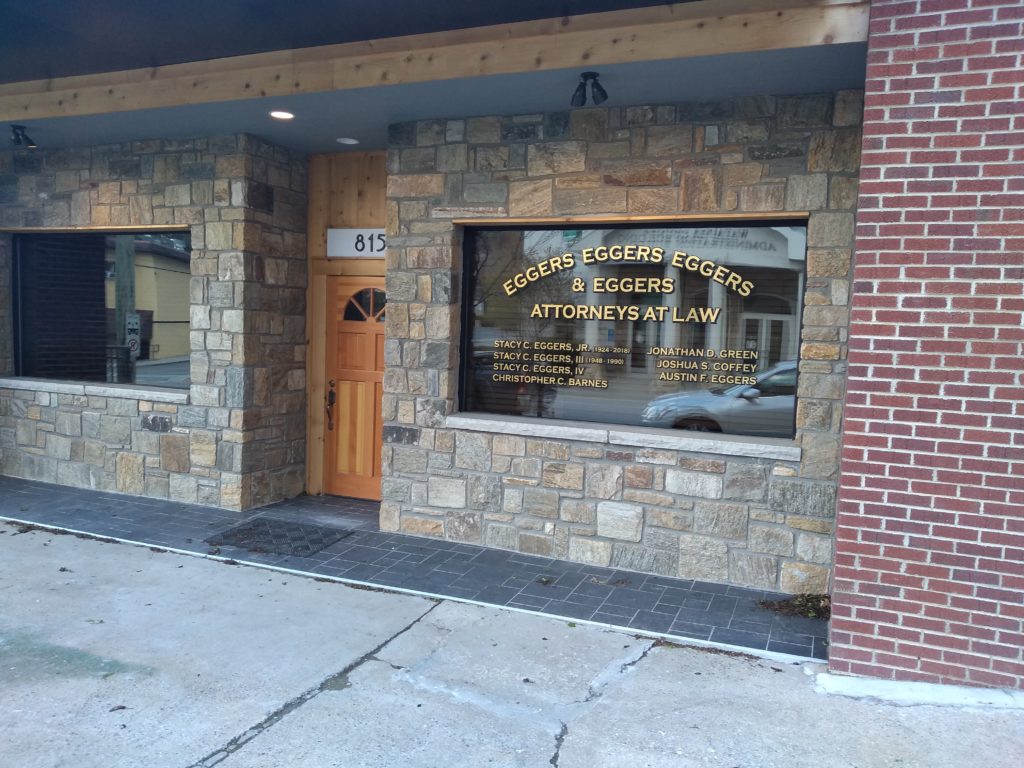 Our Clients
Our office considers maintaining the confidentiality of our clients of utmost importance. As such, we strive to always protect the information and identity of our clients. Our public clients include the Town of Beech Mountain, the Town of Banner Elk, the Village of Sugar Mountain, the Watauga County Tourism Development Authority, Boone High Country Rentals, and many other businesses and individuals.
We are always honored and humbled that many of our referrals come from word of mouth and representing families across several generations. Our reputation of providing high quality legal services worthy of repeat business and referrals is something in which we take great pride. 
Areas of Practice
Our firm has the skill and experience to handle most transactions in the Boone and High Country area, whether it is a will, real estate transaction, traffic ticket, divorce, business law, or complex litigation.  We are committed to providing our clients with the best legal counsel and representation available.  Our practice areas include Civil Litigation, Land Condemnations, Personal Injury, Wrongful Death, Business Incorporation and Representation, Wills, Estates, and Trusts, Real Estate Transactions, and Estate Planning.